Welcome to a very special issue of The Wabash Watershed. Our July/August feature showcases the work of our prize winners in this year's Indiana Poetry Awards. As Watershed readers are aware, as Poet Laureate, I sponsored two poetry contests this year, one each in categories relating to "Rural" and "Urban" poetry. First prize winners in each category received an award of $100. Second and third place in each category received $50 each. The initial screening was done in committee by blind review. The nationally known poet, John Bradley, of Northern Illinois University, served as final judge.
I was impressed by the number and quality of the poems submitted—further affirmation that the work of our state poets continues to dazzle and impress. There would be no contest without all those participating. Thus, I want to offer special thanks to every contestant for taking the time to submit and for trusting The Wabash Watershed with their work. As Poet Laureate, I feel a very special commitment not only to encouraging the proliferation of verse but also to rewarding the endeavors of Indiana poets and getting their poetry read as widely as possible. The work of our state poets is incredibly rich and diverse, and this year's contest is just one step toward honoring the incredible talent in our midst.
Sincere congratulations, then, to this year's winners, whose fine work is featured in this issue! Again, I remain overwhelmed by the goodwill of all those who submitted as well as the special effort and expertise of this year's judge, John Bradley.
Enjoy!
—George Kalamaras
Final Judge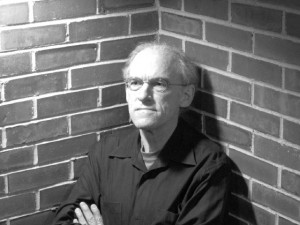 John Bradley is the author of Love-In-Idleness: The Poetry of Roberto Zingarello, Terrestrial Music, War on Words, You Don't Know What You Don't Know, and Trancelumination. Finishing Line Press is about to publish his One Day You a Mountain Shall Be: The Lost Poetry of Cheng Hui. He is the editor of the poetry anthology Eating the Pure Light: Homage to Thomas McGrath. The recipient of a Pushcart Prize in Poetry and two National Endowment for the Arts Fellowships, he teaches at Northern Illinois University.
Rural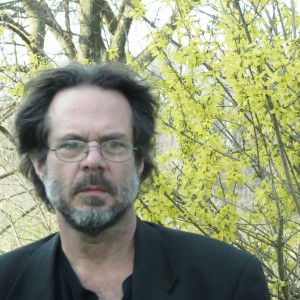 First Place: "Estrangement"
David Dodd Lee is the author of nine books of poems, including Orphan, Indiana (University of Akron Press, 2010), and the forthcoming Animalities, which will appear in October, from Four Way Books. Lee is also a painter and collage artist and Editor-in-Chief of 42 Miles Press, a publisher of poetry books. He lives in Osceola, in St. Joseph County, Indiana, where he teaches classes on visual art, literature and creative writing at Indiana University South Bend.

Estrangement

The deer's face points downriver, marble-still, cold
eye into the wind, staring into the flashlight. Engine's shut off,

   snow on
the high banks. I slice her open onsite, organs spilling

into the water. Do the falling parts know that she's gone yet? 
And the animal with its great black floor takes passage. She doesn't

   need to 
worry anymore. The creek's stars quiver and absorb her. I light

my last cigarette. Barter trumps money in these woods.
Now her neck muscles are flowing out into the falling snow,

   hooves streaming 
up into the gray machine . . .  The eyes are deep set, polished already. 

I'm still in awe. Later, I remove the head. She smells of wet rocks
and trees. I light a joint, rub the burn scars on my arm, remove

   the wire
frame for the gray fox, place the doe's head on the fleshing table.

I boil water. The body drains in the carport. I don't fear being away
from them anymore. It's quiet and the phone never rings.


.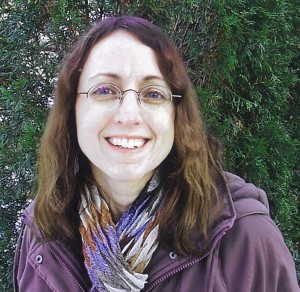 Second Place: "Aftermath"
Shari Wagner lives in Westfield (Hamilton County) and is the author of The Harmonist at Nightfall: Poems of Indiana (Bottom Dog Press) and Evening Chore (Cascadia), as well as the co-writer of her father's memoir of Somalia, A Hundred Camels (Cascadia). Her poems have appeared in North American Review, Shenandoah, The Writer's Almanac, and American Life in Poetry (forthcoming).
Aftermath

After we rebuilt what the tornado
tore apart, Sam Hooley invited the neighbors 

to see slides of straw poking through 
plate glass and his own cow looking down

from the roof of Jay's Standard Station.
Since then, we meet every five years  

to see the eggs that flew to Michigan 
without a crack. That's my best butter dish,  

Martha cries each time we spy 
what was left inside the bank.   

Only when we move to the yard
and the young fall asleep in our arms, 

do we speak of the newlyweds
wrapped in chicken wire

and Ruth, at her own door, pulling 
against the wind. Night eclipses

our faces as we linger, peeling 
apples and passing the slices.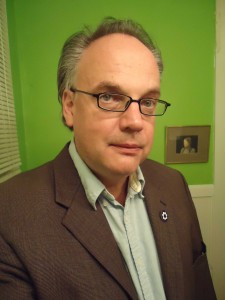 Third Place: "Paperweight"
Michael Derrick Hudson was born in Wabash, Indiana (Wabash County), graduated from Indiana University Bloomington (Monroe County), and currently lives in Fort Wayne, Indiana (Allen County). His poems have appeared in Georgia Review, Gulf Coast, Iowa Review, River Styx, New Letters, New Ohio Review, and other journals.
Paperweight

To obtain a little perspective, I once bought
for five dollars a fossil trilobite

from Crawford County, preserved

a week or so postmortem, decay
and currents already busting it apart along

its seams. Sometimes I'll recover it from

my desk's clutter to fondle for a moment
weird's minuscule: the Crawdad

from Mars, a stone-eyed armor plate alien
incomprehensibly sexed

and scuttling a half billion years
before the happenstance of thumbs, brains

or love. But nothing saves us, dead bug –

not the rudimentary eye good for a glimpse
of a primitive jaw slashing

the depths. Not the single throbbing nerve

for balling up in terror. Not those cunning
mouthparts that once filtered





a living of sorts from the World's first ooze.
Urban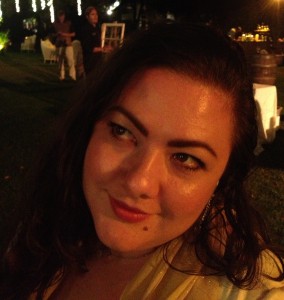 First Place: "My Locks Tangle in the Manhole Cover"
Rachel Sahaidachny lives in Marion County, in Indianapolis. She is an MFA candidate at Butler University, and works for two non-for-profit organizations, the Julian Center and the Indiana Writers Center. She has been an AWP Intro Journals Project Award nominee and was a featured performer for the 2014 International Women's Day Celebration at IUPUI.
My Locks Tangle in the Manhole Cover





The blackout skies




of winter swirl on the cusp.




Fists of leaves cling to dry twigs.




The blossoms on the yucca are withered




husks, like small birds—beaks wide




to the sky, emptied shells.




I flop past their gaping mouths.





Their gray heads split:




I'm a fish on the pavement.




I leave a trail of scales, shimmering




bits like crumbs on black tar.




I slide along the pebbles.




There is no beach here,




no place for foxtail or mermaid hair.




My locks tangle in the manhole cover.





It's arid and winter is coming.




My skin peels, chips away in the wind.




I scan for a puddle, a bird bath.




The worms are frozen.




Their bodies small twisted turds.




I look for rain. I see nothing,




a sky is empty as a mirror,




my reflection watered-down.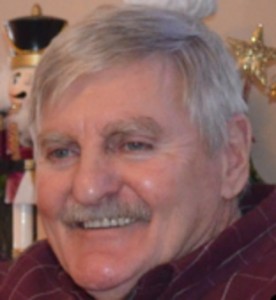 Second Place: "Reflection in Blue"
Steve Roberts was born and raised in Noblesville, Indiana. He's lived with his wife and family in Westfield, Hamilton County, Indiana over thirty years. He has published over 400 poems. He has five published chapbooks. The two most recent are Small Fire Speaking in the Rain and Rhubarb Desoto. His full length collection, Almost Music from Between Places, was published by Chatter House Press in 2012.
Reflection in Blue





A blue chair not imagined yet




rests at the edge of a faulty room.




A ceiling rises to its proper height.




Four walls intermingle in the corners.




A table holds a blue vase perfectly




centered, balanced, spinning in time.




Moonlight is nowhere to be found




streaming through a boarded window.




A reflection from elsewhere aligns.




Now a man enters through a door




of another identical room with noise.




The table in this room has a drawer,




if the man remembers, and a sound




of someone rising from a blue chair.




He never imagined it would end




like this, with the imagined turning




against him in the blue light,




and the blue light turning darker.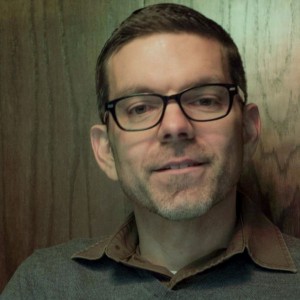 Third Place: "Dr. Brummer in Sin City"
Terry Kirts is the author of To the Refrigerator Gods, published by Seven Kitchen Press in 2010. His poems have appeared in various journals and anthologies, including Alimentum, Another Chicago Magazine, Gastronomica, Green Mountains Review, and St. Peter's B-list: Contemporary Poems Inspired by the Saints. A senior lecturer at Indiana University-Purdue University Indianapolis and a widely published food writer, he lives in Indianapolis in Marion County.
Dr. Brummer in Sin City





He'd stick his little mirror inside my cheek




and tell me my mouth was a bear's mouth,




my teeth a tiger's, sharp enough to tear




a steak in half or nibble a hotdog, end to end,




in a minute. Each visit, we perfected the script:




dashing, distracted dentist and soft, bookish boy




giggling while I spit in his milk glass bowl.




I opened wide and roared. He'd pat my chubby




thigh and hand me a pack of Trident, remind me




to brush even when my mother didn't ask.




At six, did I notice his square-cut smock




shirts and his hair like Rock Hudson's, parted




into two gleaming waves? How could I know




he drove to Terre Haute every Friday, hiding




his glasses in his glove box as he turned




down Wabash Avenue. No one we knew




subscribed to Stag or ventured anywhere




but the Goodie Shop or the men's department




at Meis. Even Carol, his receptionist, never




suspected the dice joints he drank Scotch




in or checked his trouser pockets for receipts.




Surely his scheme wasn't as tidy as it seemed,




crossing a state line to do his sinning.




The others jumped the rail or cleaned their guns,




muttered while they haunted small-town corners.




This trust fund wonder who played dentist




two days a week couldn't see how my molars




would crowd my eye teeth into a thicket, make




me toss every night like a dragon, gnashing.




A decade of cruel orthodontia hardly




exorcised the beast from my crooked smile.




By the time I was out of braces and retainers




he was wintering in Florida where the bears




did not hibernate and little boys did not gape




at the men they we terrified to become.